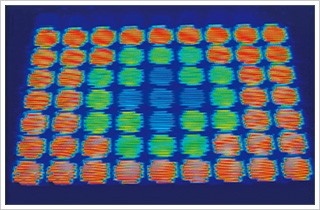 Asano Quick Response Heater is developed in order to heat thermal sheet in the thermoforming machines. (Patent granted)
Compared with conventional ceramic heaters, Asano Quick Response Heater is approx. 60 times quicker in responsiveness. The heater can be switched off when not in use, so that save electric energy. Compared with the thermoforming machine with rod heater or ceramic heater, Asano machine-FCS and FCSP with Asano QRH save the electric energy by 50%.

The sheet temperature is controlled steadily through feedback from actual sheet temperature by thermometers. Sheet temperature control is functioning to prevent sheet's surface's overheating and heats inside of sheet.

Change the pattern of each heater's output ratio in order to heat the sheet effectively.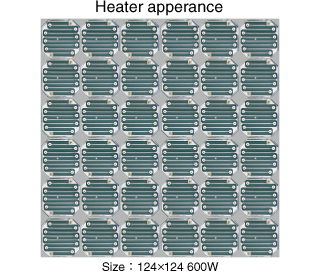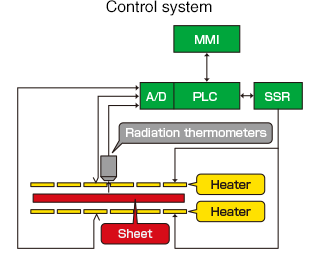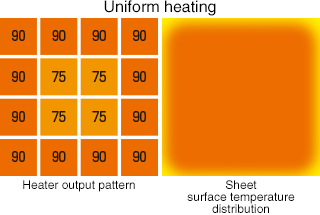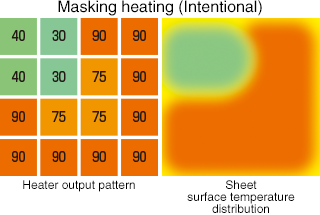 Annealing oven for foamed sheet forming
Annealing equipment for optical sheet forming
Drying oven for painting etc